MONO JAPAN 2018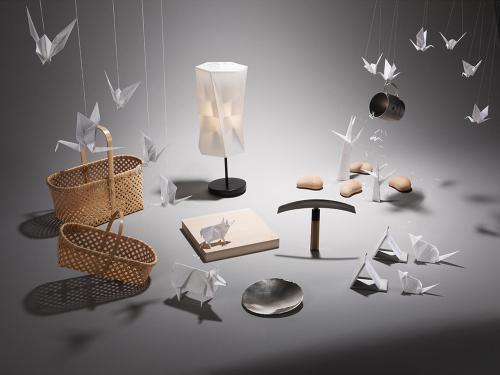 Lloyd Hotel & Cultural Embassy welcomes this celebration of contemporary Japanese Craft & Design between 16 and 19 February 2018. MONO JAPAN offers the opportunity to meet the people behind the brands, discover their work and fall in love with exceptional products from Japan.
MONO JAPAN is a unique event that presents a carefully curated selection of high quality craft and design products, and brings makers and consumers together. Japanese brands are offered a platform to introduce their work to the European market. Lloyd Hotel & Cultural Embassy is looking forward to hosting the creators and welcoming visitors: design professionals and lovers, buyers and consumers.
The MONO JAPAN participants bring products ranging from ceramics and cutlery to textiles, from furniture and life-style products, to teas and sweets. This edition brings back the favourite exhibitors of previous years and introduce new makers to the European audience. For a few days, MONO JAPAN participants take over the design rooms and public spaces of the Lloyd Hotel & Cultural Embassy in Amsterdam transforming them into intimate stages and inviting visitors to meet the people behind the products and learn the stories behind their brands.
COLLABORATION – THEME OF THE 2018 EDITION
This year's public program is structured around the theme Collaboration. Three special projects initiated and facilitated by MONO JAPAN and Lloyd Hotel & Cultural Embassy will be launched during the event in February:
Bonne Suits X MONO JAPAN collection
Amsterdam brand Bonne Suits will create a special capsule collection together with the makers of MONO JAPAN. Yamma Sangyo & Harappa will provide the special Aizu Momen - a cotton textile used for making work clothes in Japan. Artist Sebastian Masuda will design a signature fabric inspired by Harajuku culture of Tokyo. Takarajima Senkou, famous for her naturally dyed textiles and leathers, will provide material for a unique piece. A piece made of Hakata Ori kimono textile will complete the collection. The Bonne Suits X MONO JAPAN is launched at the opening night of MONO JAPAN.
Christien Meindertsma X Orit
Literally, a weaving of cultures – Dutch designer Christien Meindertsma and the Japanese textile company Orit. are joining forces to create a special edition MONO JAPAN tea towel. The collaboration was sparked by a simple discovery that a product so ubiquitous in Europe as a kitchen towel, was entirely new to the Japanese audience. The result is presented and available for purchase at MONO JAPAN 2018.
WOTH Wonderful Things Magazine X The Gallery Club X Iwan Baan
Architecture photographer Iwan Baan's images depict how people interact with spaces and allow the viewer to naturally connect to the architecture and landscape. The international WOTH (Wonderful Things Magazine) and The Gallery Club collaborate during MONO JAPAN showcasing Insular Insight, a selection of Iwan Baan's portrayal of the Japanese islands Naoshima, Teshima and Inujima – as places of pilgrimage for enthusiasts of contemporary art and architecture. WOTH's Japan Special (No. 8) will be released end of January.
BRANDS AND MAKERS OF MONO JAPAN 2018
Bluevox!, KYO-TO-TO, MGNT, MUJUN, Orit., Shimpei Arima, Snow Peak, Studio CHIKUFUSHA / Beppu Bamboo, Sweet Hirado, Tsunagu Sonogi Tea Farmers, Yamma Sangyo / HARAPPA, Saga Crafts / Unagi no Nedoko and others are showcasing their work in Amsterdam. Please check the website for the full list of brands and product descriptions.

Friday 16 – Sunday 18 February
Public opening hours | 10.00-18.00 (daily)
Event tickets are available online and at the door.
Adult ticket: €10,00 | Students (12-18): €7,50 | Children under 12: free | Passe-partout: €20,00

Location
Lloyd Hotel & Cultural Embassy | Oostelijke Handelskade 34, 1019 BN Amsterdam
2017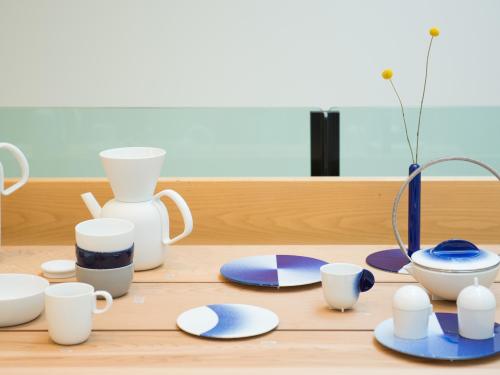 Creating and living with objects is the emphasis of MONO JAPAN 2017 (3-5 February). Stories of products grounded in tradition and challenged by contemporary thinking, skills that have been passed through generations the way only Japanes families know how to, and objects that travelled the world to inspire great European makers - theses are just a few of the aspects of lving with mono we are going to focus on this year. MONO JAPAN brings yet another curated selection of makers and their stories to the European audience.

25 brands will transform the design rooms of Lloyd Hotel & Cultural Embassy into unique exhibiton spaces that best suit the stories their products have to tell.

Surrounding the best of ceramics, textiles. furniture, teas and sake produce MONO JAPAN will also offer a diverse lecture and workshop programme to facilitate better understanding of Japanes crafts, design and their underlying philosophy. As it is through deepening the knowlege of each other cultures that we hope to deepen the relationship one may have with their chosen mono.
2016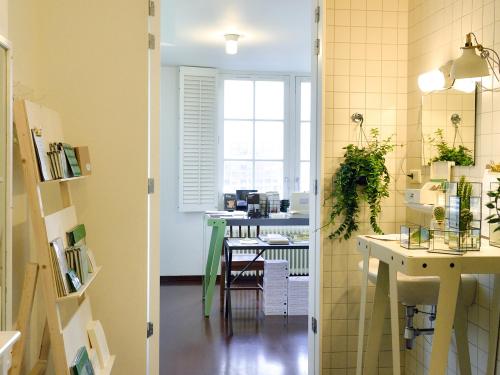 MONO JAPAN, 5- 7 February, a cultural fair of authentic Japanese craftmanship, food & design.
The products vary from pottery, table ware, textile, fashion to tea and sake.
During the cultural programme of MONO JAPAN visitors can take part in lectures and workshops of artists and experts. A number of companies present themselves for the first time in the Netherlands.

In the year in which the focus is on 400 years of Arita porcelain in the Netherlands, there is a growing appreciation of authentic craftmanship. Designers will bring together regional and foreign craftmanshiop in a new way. This trend gives a boost to the understanding of Japanese products.
The fair showcases Japanese MONO in the unconventional setting of the Lloyd Hotel as an inspiration to Dutch and Japanese visitors.