SPEZIELLE PROJEKTE
Diese erstrecken sich auf die Vergangenheit und Gegenwart des Lloyd Hotels und bringen ständig neue künstlerische Reflexionen hervor. Die Art der Projekte variiert – von pädagogisch, unterhaltsam, philosophisch bis hin zur Stimulation aller Sinne. Länger andauernder, substanzieller oder regelmäßiger als unsere anderen Events haben wir diese spezielle Nische für unsere Projekte gegründet.
MONO JAPAN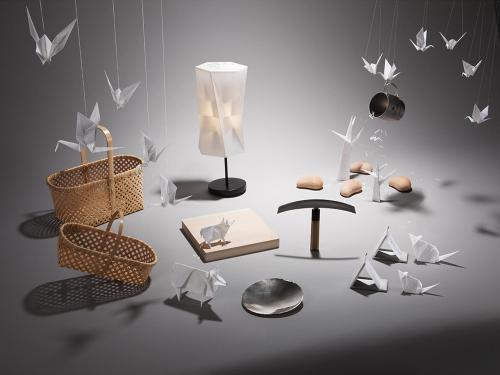 The Lloyd Hotel & Cultural Embassy hosted the incredible MONO JAPAN event from 16-19 February 2017. This event featured acclaimed Japanese craft, design and craft by traditional practitioners and a new generation of creators. Exhibitions and workshops were open to the public and included pottery, washi (paper), textile, clothing, furniture, teas and sakes in show rooms set up especially for MONO JAPAN in the Lloyd's iconic rooms.
STEINBEISSER EXPERIMENTAL DESIGN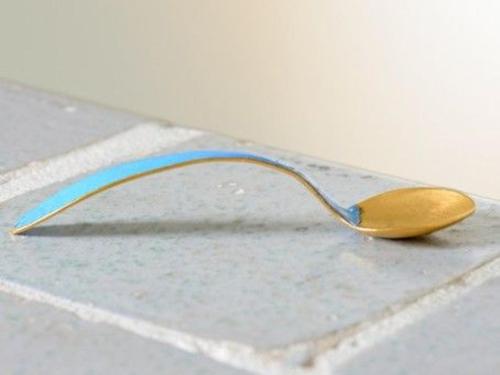 On October 6th, 7th and 8th 2017, Steinbeisser and Lloyd Hotel & Cultural Embassy celebrate 5 years of Experimental Gastronomy by bringing together international artists and chefs from Berlin, Copenhagen and New York.
For this occasion, the chefs are taking up a challenge of using exclusively plant-based (vegan) ingredients sourced from organic and biodynamic producers found in the Netherlands, Belgium and Germany.
Every evening is a unique immersive experience that marries high end gastronomy with conceptual design practices and offers a radically different way to enjoy food.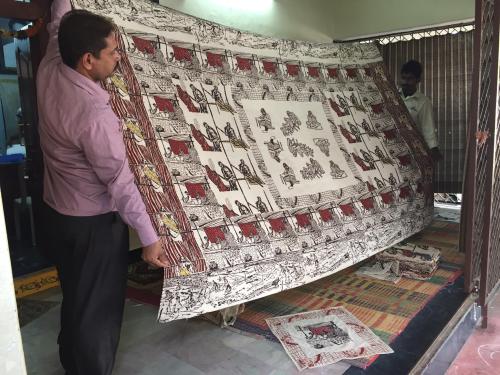 THE ONE MINUTES SERIES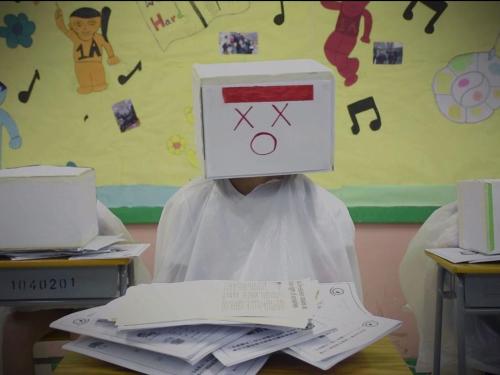 The One Minutes publishes a series of One Minute films every month. The series screen at the TV set in all hotel rooms at Lloyd Hotel & Cultural Embassy.
One Minutes are videos of exactly one minute. Each month a guest artist is invited to conceive and curate a series.
The One Minutes started in 1998 as an experiment at Sandberg Instituut in Amsterdam and grew into a worldwide platform. The archive contains over 10.000 films from makers of over 120 different nationalities. The Netherlands Institute for Sound and Vision has adopted the archive into their collection.
In 2002, The One Minutes Jr. was initiated. In collaboration with Unicef they organise workshops for youngsters all over the world.
Please check the website to see which The One Minutes series is screening this month and to participate in the project: theoneminutes.org
LLOYD @TROUW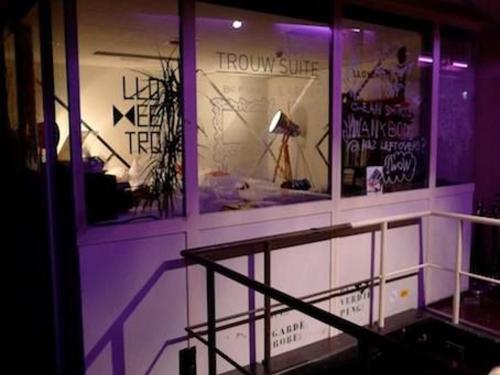 From 16/10/2013 until 20/10/2013
At the heart of club TROUW a special TROUW-suite was installed by Lloyd Hotel & Cultural Embassy for ADE 2013. A contest was held to decide who would be the lucky winners of a 5-day stay in the suite overlooking the dancefloor.

Read More
LLOVE HOTEL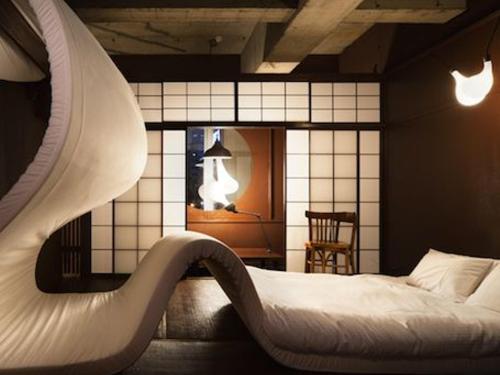 From 22/10/2010 until 23/11/2010
The Llove Hotel concept is an initiative of Suzanne Oxenaar, Artistic Director of Lloyd Hotel & Cultural Embassy and Hotel The Exchange. Llove Hotel has been created by four Dutch and four Japanese designers.
Llove Hotel was situated on the top floors of the Daikaynama i Studio in the Nara district of Tokyo, from 22 October to 23 November 2010. The opening of Llove Hotel coincided with the design event DESIGNTIDE Tokyo.

Read More
SPECIAL PROJECT: ZOTIA EMIGRATES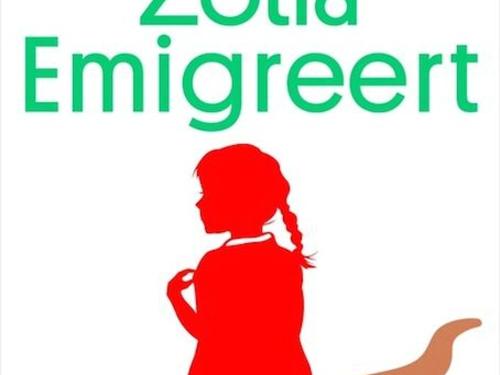 Although the journey was slow, it must have felt like she was being catapulted into a strange new World. Among the frazzled masses from Eastern Europe who tried to change their fortunes by emigrating, was a 9-year old Polish girl called Zotia.
Read More
Slow Lloyd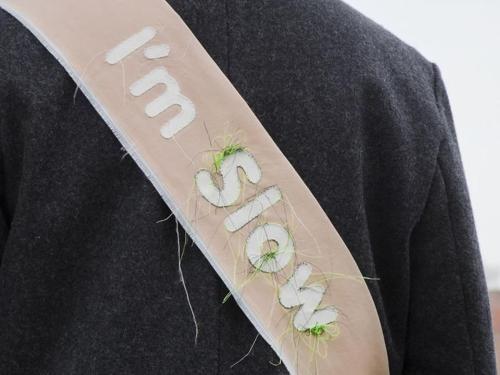 Lloyd Hotel has been Slow from the start. The citrus tart, the charcuterie, the tramezzini and all else that is edible is made using biological products from local suppliers. The tiles, paint, carpets and wall coverings are made by designers, artists and companies who work with natural products, like Claudy Jongstra, INA, Histor and MOSA. As there is always scope to extend the sustainability of Lloyd Hotel, the Cultural Embassy invited slow design expert Carolyn Strauss to start up a research programme in early 2010.
MIXED MEDIA INSTALLATION 'LLOYD LIFE'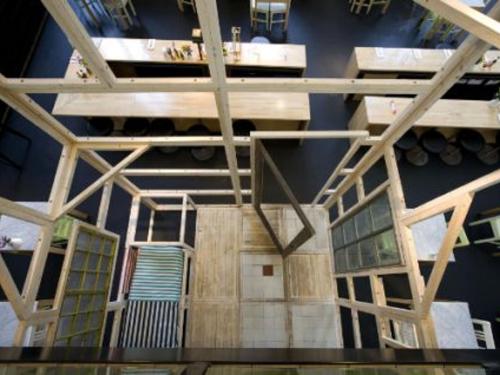 The central entrance of the restaurant, opposite the reception desk, leads through a small, unpainted wooden construction with a slightly unhinged door and wobbly floorboards. This is 'Lloyd Life', an installation made by Japanese artist Chikako Watanabe in 2009.
Watanabe was the first artist in residence at Lloyd Hotel & Cultural Embassy. She produced her installation for the exhibition 'Holland Mania', celebrating 400 years of trade and cultural relations between Japan and the Netherlands, at the Lakenhal / Scheltema in Leiden.
STILL IN LLOVE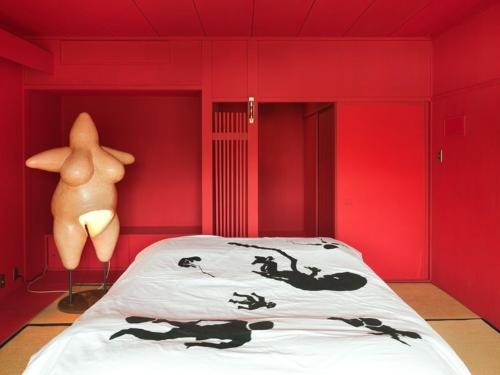 From her first stay in Japan as curator in 1984, Suzanne Oxenaar had been intrigued by the contrast between the formality of the Japanese culture, and the architectural extravaganza's that she noticed in some of Tokyo's streets. These were the playful facades of the so-called 'love hotels'.
LLOYD HISTORY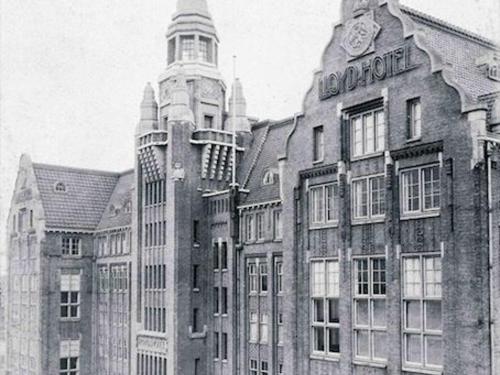 The architecture and large chunks of the interior of Lloyd Hotel bear witness to the fact that this is a building soaked in history. Climbing one of the staircases, this history unfolds in film, pictures, and letters.