Designers
Over forty designers and artists worked on the interior. Some were chosen to create work to reflect on the building's history and to add a new layer. In other cases, work was selected to fit with our vision of transparent, simple luxury.
MVRDV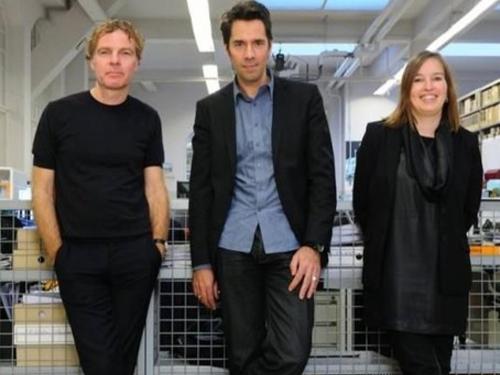 MVRDV was founded in 1993 by Winy Maas, Jacob van Rijs and Nathalie de Vries in Rotterdam. Still a young agency at the time, in 2004 they were approached by our artistic director, Suzanne Oxenaar to transform Lloyd Hotel. MVRDV is now a 70-strong studio with international projects and global acclaim.
Read more
Joep van Lieshout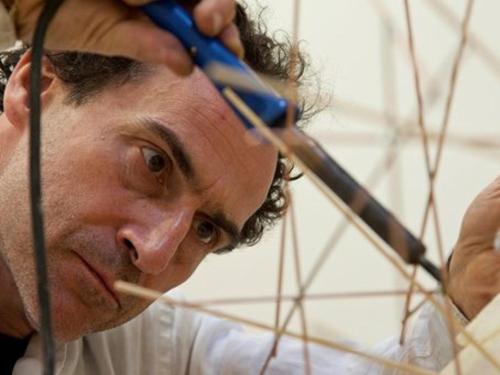 An internationally acclaimed designer, Van Lieshout's Lloyd bathroom design and 8-person bed in our Rough Music Room have become Lloyd icons. He runs Studio Van Lieshout based in Rotterdam. His work has been featured in international art and design collections including the Stedelijk Museum, Fondazione Prada, Art Basel and Frieze.
Claudy Jongstra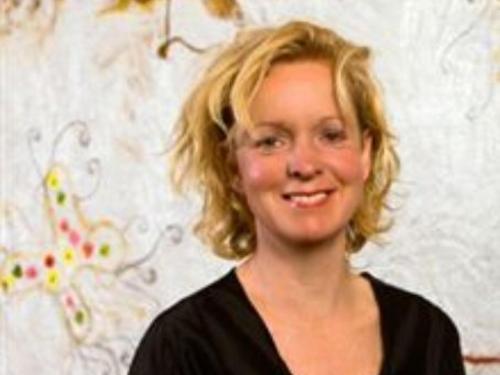 Jongstra is well known for her emphasis on bio-diversity and the preservation of natural and cultural heritage through her felted creations. Her 'Cherry Blossom' felted shutters can be seen on the South-facing side of the hotel. Her work has been exhibited globally in (amongst others) Victoria & Albert Museum, the Stedelijk Museum and MoMA.
Read more
Jo Nagaska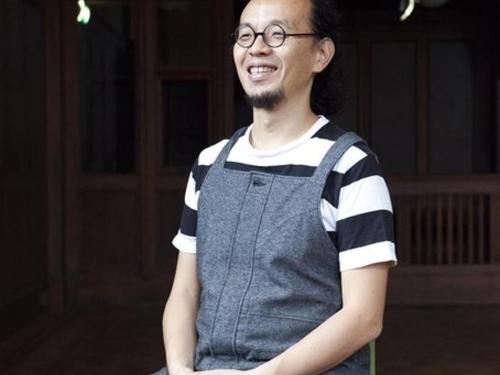 Japanese architect and designer Jo Nagasaka from Schemata Architects has been collaborating with us since 2010 when our
Llove Hotel
project was launched in Tokyo. His Flat Table series, featured at Salone del Mobile, can be seen in the restaurant.
Read more
Christoph Seyferth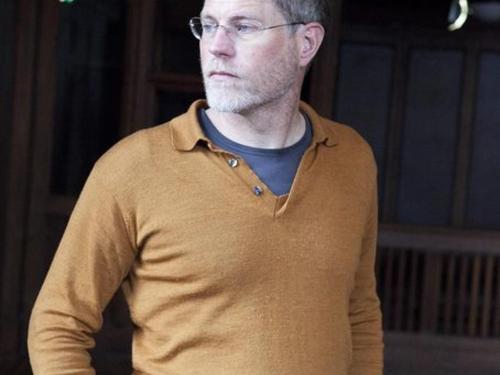 Seyferth designed the interior of 30 monumental rooms at the North side of the building.
These are the smallest rooms which could not to be altered during renovations, and were not able to accommodate a wardrobe. Seyferth came up with an efficient design which enabled guests to make it their personal space.

Read more
Richard Hutten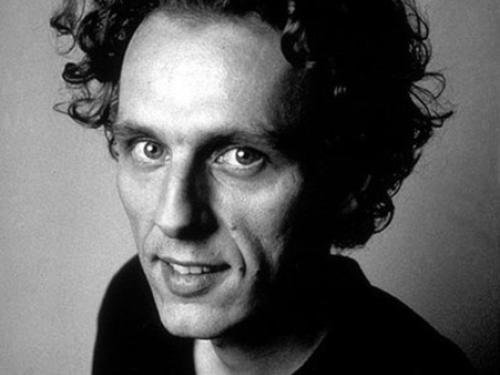 Lloyd Hotel is rife with Richard Hutten design: his Zzzidt side table/light, his Switch lamp, Thing 7 bench, Poeff seat, apple green 3 minus 1 desk, his Bed is Room bed. Unique is Lloyd Bar, which Hutten developed especially for Lloyd Hotel
Read more
Scholten & Baijings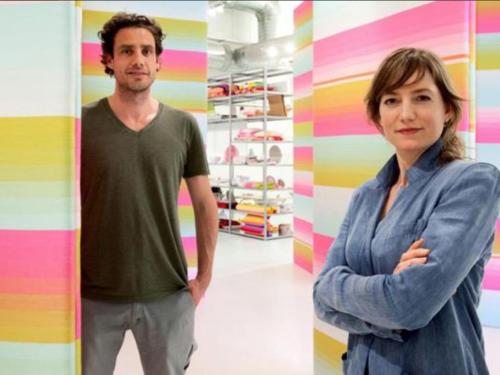 The Amsterdam-based design duo Scholten & Baaijings created the brightly coloured mural in Lloyd meeting room the "Lloyd Zaal". They were also responsible for the 2010 pop-up "Llove Hotel" in Tokyo in 2010, for which they designed an "infertility room".
Read more
Wannes Royaards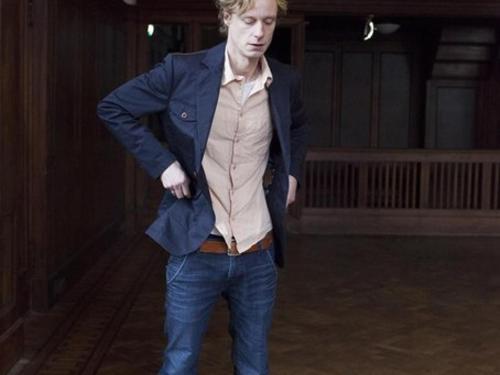 Royaards' iconic bedside light is usually combined with night table in the same style. It was originally conceived as a Christmas Tree around 2000, when highgloss aluminium first became available. Later it was developed into a light looking like a pictogram.
Read more
Marcel Wanders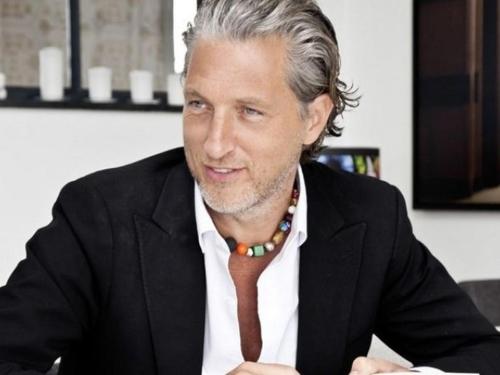 Spread out over public spaces, hallways and a number of hotelrooms are furniture objects by Marcel Wanders. Lights, sofas, benches, chairs.
Notably his VIP Chair in Divina Melange Wool, which was designed for the Dutch pavilioin at the World Expo 2000 in Hannover, Germany. This was the same event that marked the breakthrough of Lloyd Hotel architects, MVRDV.
Read more
Piet Hein Eek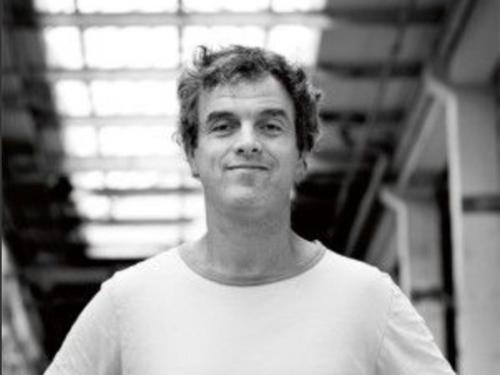 Eek's Crisis Bed for children and his Rocking Chair are used at Lloyd Hotell for they fit in perfectly with a building dense with stories and details.
Piet Hein Eek advocates that you should work with the materials at hand. For him, this meant he started designing chairs from matches. At his graduation show at the Design Academy Eindhoven in 1990 he attracted attention with his Scrapwood Cupboards. He was interested in the aesthetics and functionality of imperfect materials. Twenty years on, he runs an international company making scrapwood furniture. His design philosophy is still the same: to make unusual objects using simple production methods.
Read more
Bureau Lakenvelder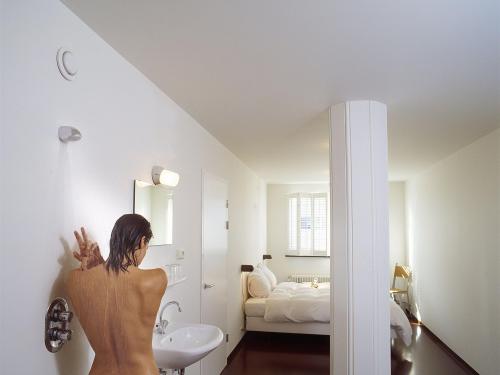 Design of 68 bathrooms
Sander Wassink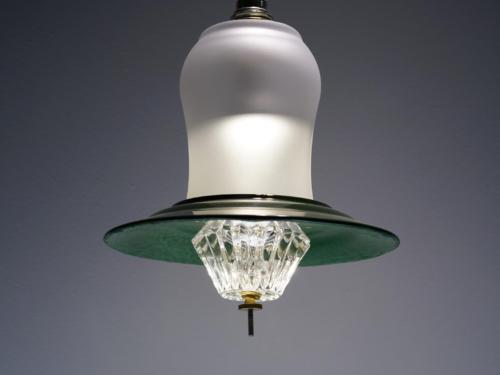 'A series of lamps that incorporates the diversity of reclaimed glass and ceramics into their production process, making every single lamp that is produced unique.'
Read more
Rens & Desso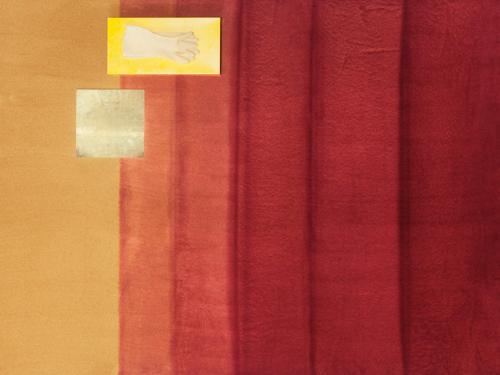 Design of several carpets - 'The hand crafted process means that each time, the designers are interpreting the mix of dye and yarn and creating an individual work of art.'
Read more
Ineke Hans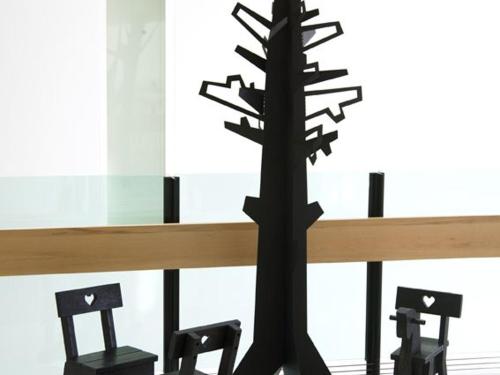 Peg, commissioned hall bench, chairs, tables and children's furniture
Tejo Remy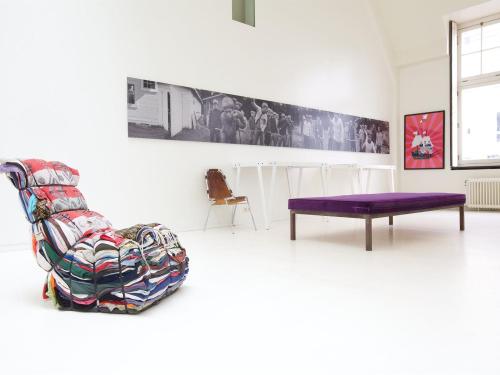 'rag chair', 'milk bottle lamp'
Gerald van der Kaap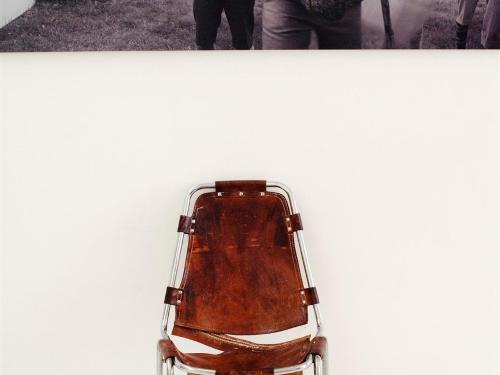 Lloyd Hotel project adviser, photo: 'Free'
Wim Doorschodt & Sarah Enoch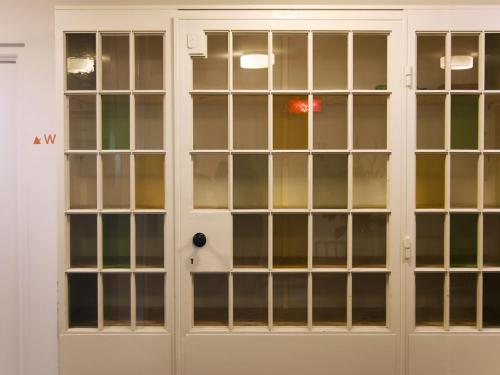 Cupboards made of the original prison doors which where used during the period when Lloyd Hotel was a prison
Hans van Bentum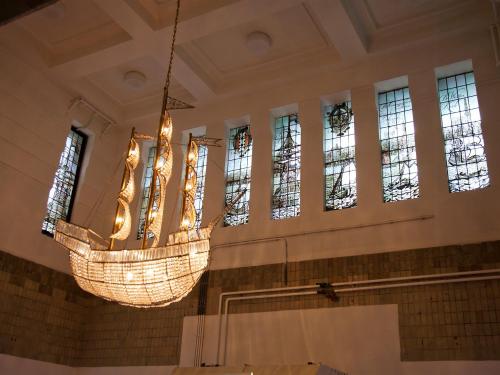 crystal chandelier 'Ship'
Eiko Ishizawa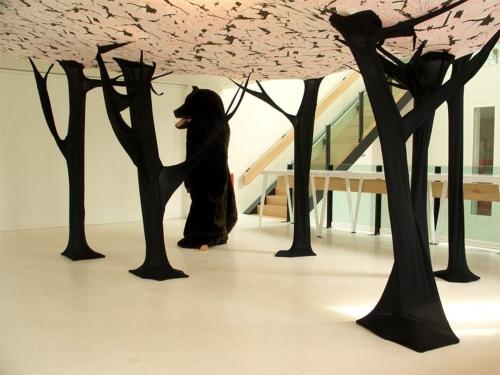 Cherry blossom wood
Victor P. Wiertz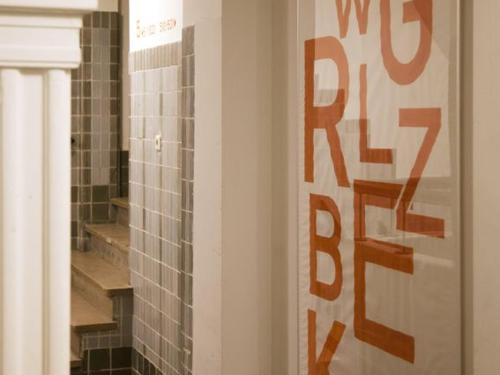 routing and numbering hotel
Chika Watanabe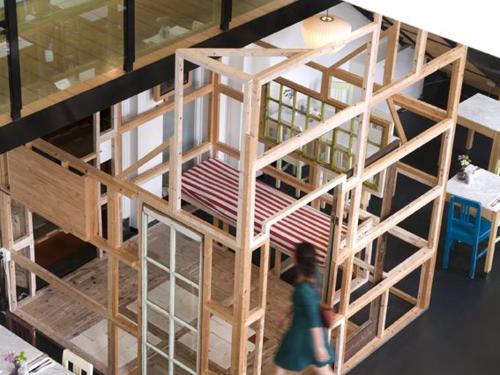 Lloyd Life art installation / entry restaurant
Berker
Black switch
Karel de Bazel (1869-1923)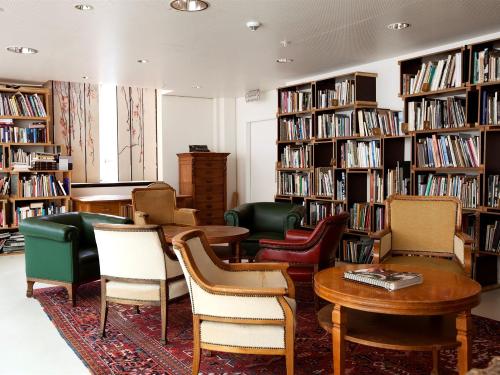 Chairs, tables
Dom H. van der Laan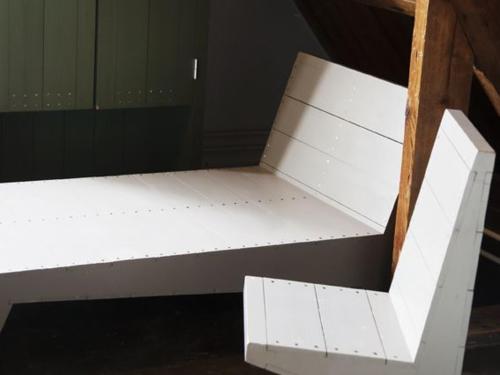 bench
Erik Slothouder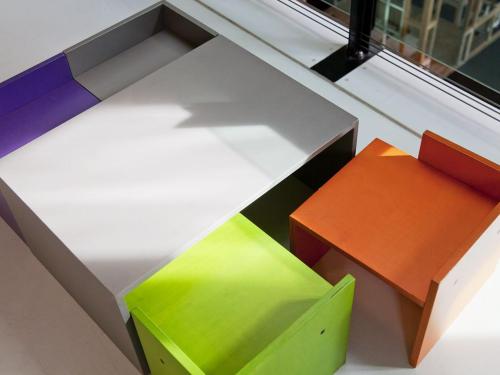 childrens furniture
Studio Job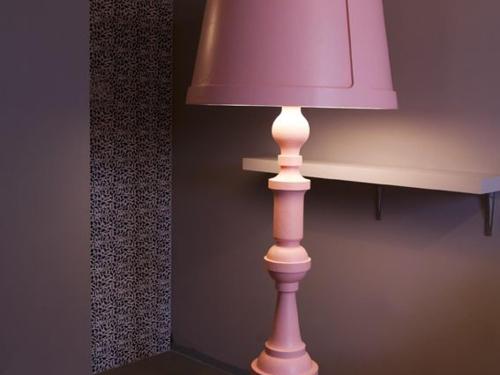 design hotelroom
van Lensvelt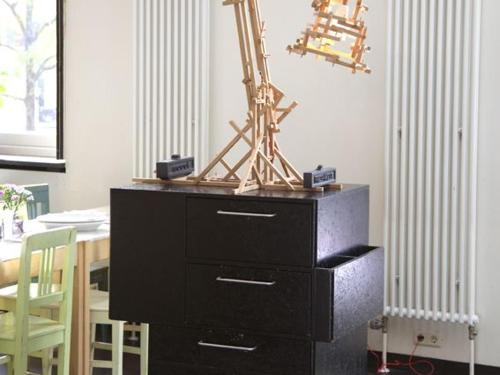 several furniture