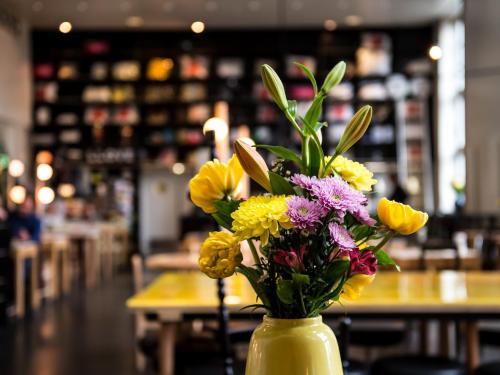 Lloyd Restaurant has a dynamic, bustling atmosphere catering to hotel guests, those living in the neighbourhood, artists and business people alike. Set in the extraordinary open space on the ground floor, it features an extensive menu of classic European cuisine.
Dishes are prepared in house, with meat and fish from sustainable sources and preferably organic vegetables, cultivated as close to home as possible. We are proud of our suppliers and we know them well. We combine classic dishes and methods of preparation with new influences and cooking techniques. With a fresh eye and vintage recipes we make contemporary dishes, sometimes with a surprise twist.
The restaurant is open for breakfast, lunch, dinner and is suitable for large and small groups. Private dinners or events can also be accommodated in the restaurant.
Breakfast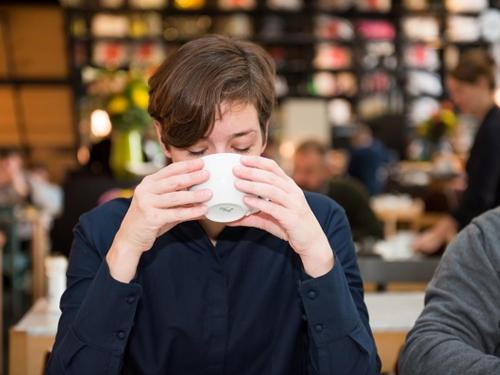 Breakfast is served between 7am and 10.30 am on weekdays and from 7.30 am til 11am on Saturdays and Sundays. Guests and visitors have the choice of
the buffet
(€ 17,50 per person per day) or
à la carte menu
.
Our Terrace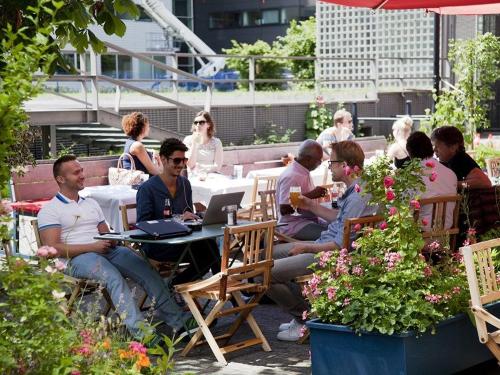 Located on the south side of the building, our sunny terrace is a perfect place for your early morning coffee, business meeting or a friendly lunch al fresco. And it's the neighborhood's favourite spot for sunset cocktails!